Digital Marketing Solutions. All in one.
Branding |Web Development | Marketing Strategy | SEO
We're a boutique digital marketing agency that's reimagining marketing for expanding businesses. Your business is growing but you lack the in-house expertise to fuel that growth, nurture your brand's reputation, and tap into your customers. We make the marketing, branding, and web development process straightforward and painless. If your team is stretched thin and overwhelmed, we can help. Our team of designers, developers, writers, and project managers work with you to build customer-focused, measurable and innovative marketing solutions that attract customers and keep them satisfied and loyal even as you evolve.
So, what are you waiting for? Let's get started.
Tell Us What You Need
GROWTH SUSTAINING Marketing Solutions
We simply want to make sure your brand is getting the love and attention it needs to succeed. It's about fine tuning every aspect of your marketing automation platform, website, social media accounts, SEO, and search engine marketing until your ideal client can't help but love, share, and buy into what you do. Let us help you build a growth plan and reinvent the way you engage, convert, and retain your best customers with the following services:
BRANDING
We take all the ideas swirling around in your head and bring them to life to create a brand your customers can't help but love, buy into, and share. Already have a brand but need a fresh look? We've got you there too.
WEB DESIGN AND DEVELOPMENT
Fast, mobile-friendly, search engine optimized, and functions like a well-oiled machine. We create engaging websites and online experiences for your customers while making sure Google stands up and takes notice.
MARKETING SOLUTIONS
We simply love marketing. We help you develop flexible and agile marketing strategies to increase leads, generate revenue, and build brand authority. Get started with a strategy that meets you where you're at.
CONSULTING
We partner with you to become an extension of your team so your employees can focus on what they do best -- we'll take care of the rest. We assess your current situation and help lay the foundations for strategic decisions to have the most impact.
Our Team
Who We Are
A passionate team of inventive creatives who do great work
The team at Chow Communications will help you reinvent the way you engage with and retain your best customers. We can help you become the "difference-maker" by creating true value with strategic planning and memorable online experiences. Watching our customers thrive in the digital marketing space is what we live for. Our goal is to help you understand the seemingly, never-ending emotional connection between people and how they consume the brands, services, and products they love.
Emily Chow

Principal and Chief Strategist

"Every new challenge makes me better at what I do"

For more than 12 years, organizations have trusted me to be a strategic partner and extension of their marketing team. My team's expertise focuses on accelerating growth and making great first impressions. We train your team to take back control of the marketing process, streamline the way you operate your website and social platforms, and redefine the lead generation and content creation process. Supporting your team and helping you create an online presence that attracts, retain and evangelizes customers is what we love doing day in, day out.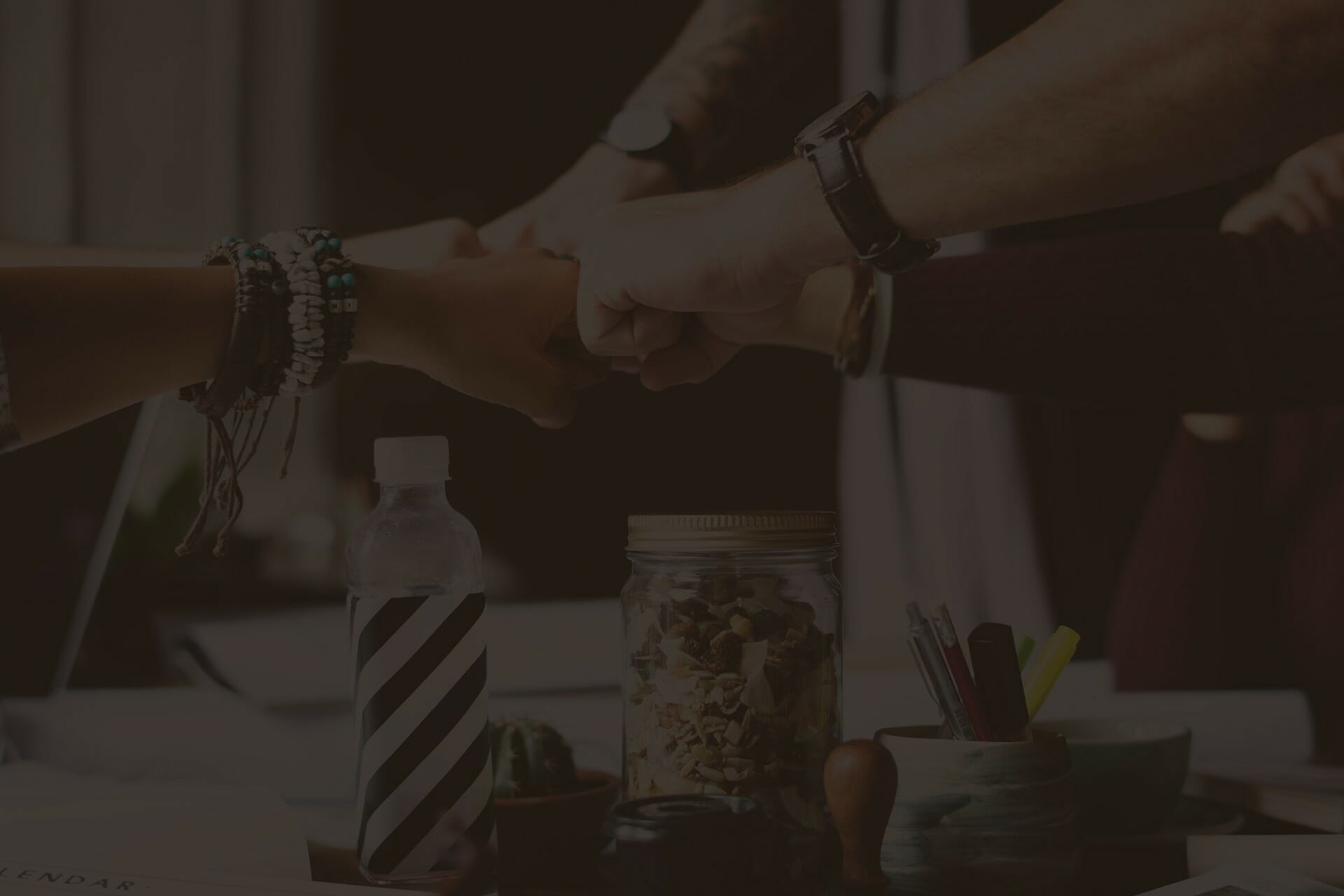 She pinpoints problems and always comes up with innovative solutions!

Sonia Jagpal, Marketing Manager of Stenberg College

The team loved Emily's HubSpot training. We found it easy to follow and informative and we liked that we could ask questions throughout the session. Emily was positive and well-prepared. She also problem solved and troubleshooted our challenges on the spot, which was just so valuable for the team. Emily has trained our department several times and we're looking forward to the next session!

She breaks down technical subjects into digestible pieces, and students love her fun and friendly style!

Avery Swartz, CEO, Camp Tech

Emily is one of our top instructors at Camp Tech. She breaks down technical subjects into digestible pieces, and students love her fun and friendly style. Emily is a pleasure to work with and we love having her on the team.

Our online exposure has grown dramatically since Emily took over our HubSpot content management!

John Downing, President, Thunder Funding

We were very lucky to have been introduced to Emily a couple of years ago. She has completely reshaped our SEO and social output calendar and has been an integral part of our HubSpot campaigns. Her creative writing is both fresh, relevant and balanced. She works with amazing accuracy and completes projects on-time without follow-up. Our online exposure has grown dramatically since Emily took over and now contains a much more appreciative content flow from the audience. We couldn't be happier!

Emily is extremely enthusiastic and has top notch SEO skills

Melanie Karlik, Karlik Design

She is quite versed in all areas of the web and cares about getting results for her clients. She is a pleasure to work with!

Great time spent learning from an expert in the field of SEO and Google Analytics

Ina Stockhausen, Positive Life Changes Counselling

Emily's Marketing Bootcamp 101 was chock full of essential information for any business owner who relies on their web presence to increase revenue. I found Emily's delivery engaging and authentic so that even non-experts can get excited about what they are learning — rather than walking away with their eyes glazed over. Great time spent learning from an expert in the field of SEO and Google Analytics. I would recommend Emily's workshops for any business owner who is looking to educate themselves and generate more leads online.

A master wordsmith!

Adam Bohannon, Director of Social Marketing, LivingSocial

Emily is a master wordsmith with a real flair for engaging people in conversations that convert into sales! She helped make LivingSocial and AmazonLocal into online powerhouses that stood heads and shoulders above our competition.

Emily will help your business grow and thrive!

Nicole Breit, Sparrow Writing and Editorial Services

Emily is extremely knowledgeable about web design and search engine optimization and works hard to make sure her clients get top notch service every day. She is intelligent, helpful, and adept at every aspect of SEO, from producing fantastic content, to keyword research and analytics. She is also a great communicator, leader, and wonderful to work with. Under her care and seasoned expertise, she will help your business grow and thrive!

Emily has been one of the driving factors in helping my salon prosper in 2012

Vickie Burgess, Salon Gloss Hair Design & Skin Care

In just 5 months, she helped me realize a level of net profit that I haven't seen in years. She worked with me to understand my business and she uses Facebook and Twitter to market my salon in ways I never thought possible. I recommend Emily to anyone who is looking to use their social media to gain more clients and exposure in their community!

Emily Chow's Online Marketing Bootcamp 101 is an invaluable workshop

Harry Fast, President, First Defense Home Fire Safety Inc.

Emily Chow's Online Marketing Bootcamp 101 is an invaluable workshop providing information that everyone with a website should know about. My new knowledge and understanding of SEO will definitely enhance my website presence and my business. "Thank you, Emily", and I look forward to Online Marketing Bootcamp 201.

Emily's Marketing Success Program workshop blew me away

Trisha Petrovich, Founder of Taste Makers Clothing & Vancouver Fashion Week Exhibitor

I walked out of the room with a much clearer vision of my business goals and what I need to do to achieve them. My online strategy has been completely refined and I feel so empowered from everything I've learned. I LOVED the SEO, social media, and Google Analytics components! If you really want to learn what it takes to be successful online, then you have to check out Emily's workshops!
Contact Us
We'd love to hear from you!
Got a question for our team? Want to learn more about what we can do for you? Already know what your company needs and just want to have a conversation with us? Fill out the form below and we'll be in touch!